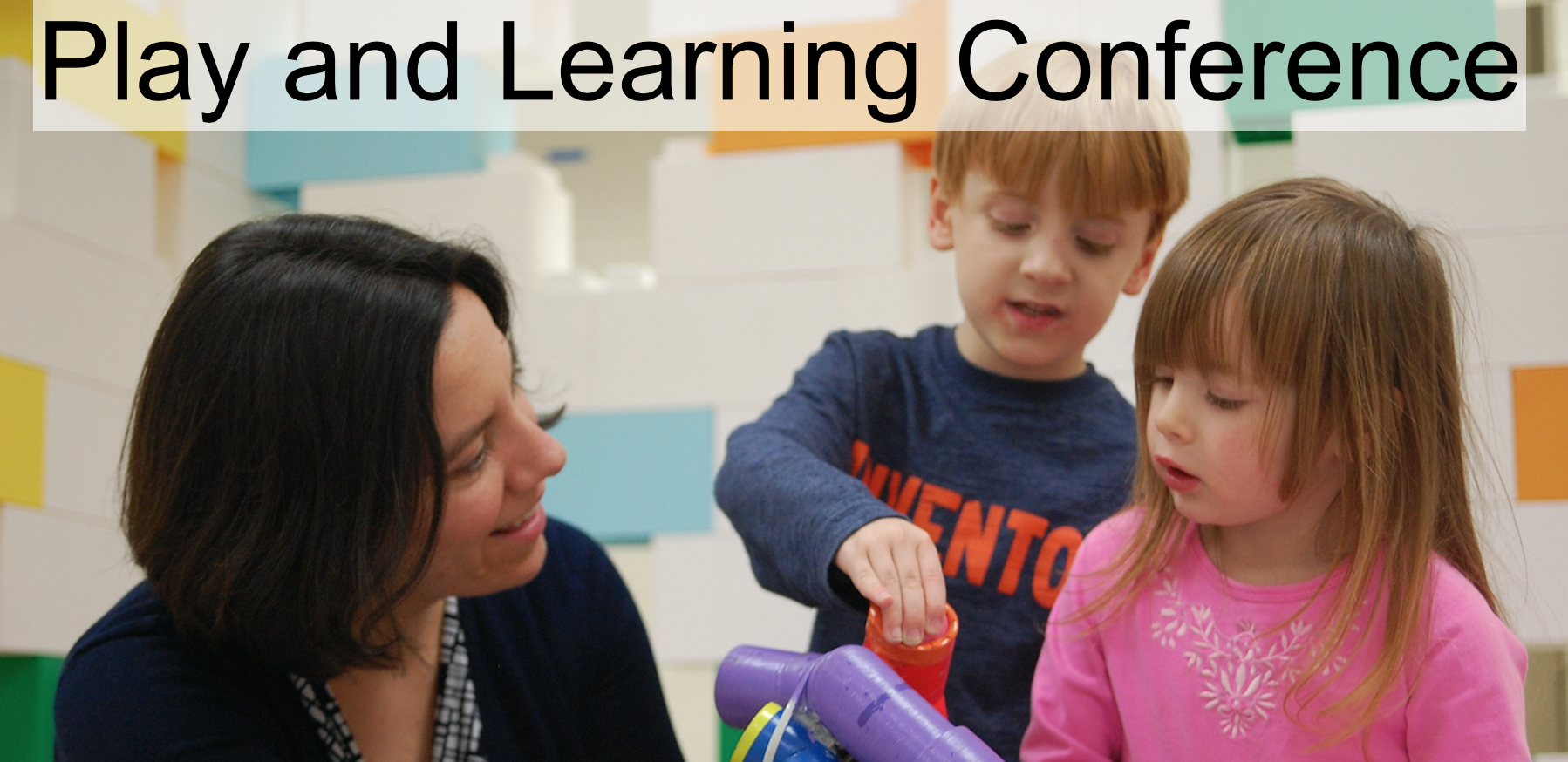 Hosted by Patrick Shafto and Elizabeth Bonawitz at Rutgers University-Newark

Supported by:  Rutgers University-Newark,  NSF, and  the Jacobs foundation. 

When: Thursday, May 30, 2019
Where: Bove Auditorium, 1 Washington Park, Newark
What:
This conference brings together experts on the science of playful learning with educators, policy makers, funders, and community leaders with the goal of helping stakeholders understand scientifically validated principles of learning through play, helping scientists understand the needs of and questions of the communities that our science is intended to benefit. Scientists will discuss new findings from their research programs for a broad audience, as well as open questions and important avenues for future research, helping to identify questions such as: What are the current gaps in our theories of guided, playful learning? How can we draw connections from basic science questions to current educational and parenting practices? Stakeholders will talk about existing initiatives and approaches, including successes and non-successes. Panels and discussions will emphasize opportunities for synergy and ways to overcome existing challenges.
---
Main Conference
9:00 am - 9:30 am Breakfast Mingle
2nd floor Lounge
9:30 am - 11:45 am Morning Talks & Panel on Science/Theory of Playful Learning/Guided Play
Bove Auditorium
Speakers:
Elizabeth Bonawitz (moderator) Assoc. Professor of Psychology, Rutgers – Newark

Kathleen Corriveau, Assoc. Professor of Education, Boston University

Fei Xu, Professor of Psychology, University of California – Berkeley

Patrick Shafto, Professor of Mathematics and Computer Science, Rutgers – Newark
12:00 pm - 1:00 pm Lunch & Group Discussions
2nd floor lounge
1:00 pm - 3:00 pm Early Afternoon on Playful Guided Learning in Museum Settings
Bove Auditorium
Speakers:
Kathleen Corriveau, (moderator) Associate Professor of Education, Boston University

Ryan Reedell, Manager, MakerSPACE, Newark Museum

Jeffrey Sasson, Chief Operating Officer, Liberty Science Center

Garrett Jaeger, Research Fellow, LEGO Foundation

Dave Sobel, Professor, Cognitive, Linguistic, and Psychological Sciences, Brown University
3:00 pm - 3:30 pm Coffee Break
2nd floor lounge
3:30 pm - 5:30 pm Challenges & Opportunities for guided play
Bove Auditorium
Speakers:
Patrick Shafto (moderator), Professor of Mathematics & Computer Science, Rutgers University-Newark

U. Sean Vance, Assistant Professor of Architecture, University of Michigan

Allyson Mackey, Assistant Professor of Psychology, University of Pennsylvania

Moira Dillon, Assistant Professor of Psychology, NYU

Elizabeth Bonawitz, Associate Professor of Psychology, Rutgers University-Newark

Roberta Golinkoff, Professor of Education, University of Delaware
Post-Conference at Clement's Place Jazz Club
15 Washington Street, Newark
5:30 pm - 9:30 pm
Continuing the discussion over music and hors d'oeuvres
---